A Family Owned Winery and Vineyard of Estate Grown and Crafted Wines -
"Growing the grapes the earth wants to gives us, Making the wines the grapes want to be"
We do not currently require Reservations for parties of 7 or less, but we are happy to reserve tables for smaller groups to help you keep your wine tour schedule on track!
"Un'esperienza di vino" (An Experience in Wine)
Tasting Room open 11a - 6p Daily Patio and Terrace open 11a - 6 p Daily (weather permitting) Pet Friendly, as long as your pet is friendly, too!
(Masks Optional)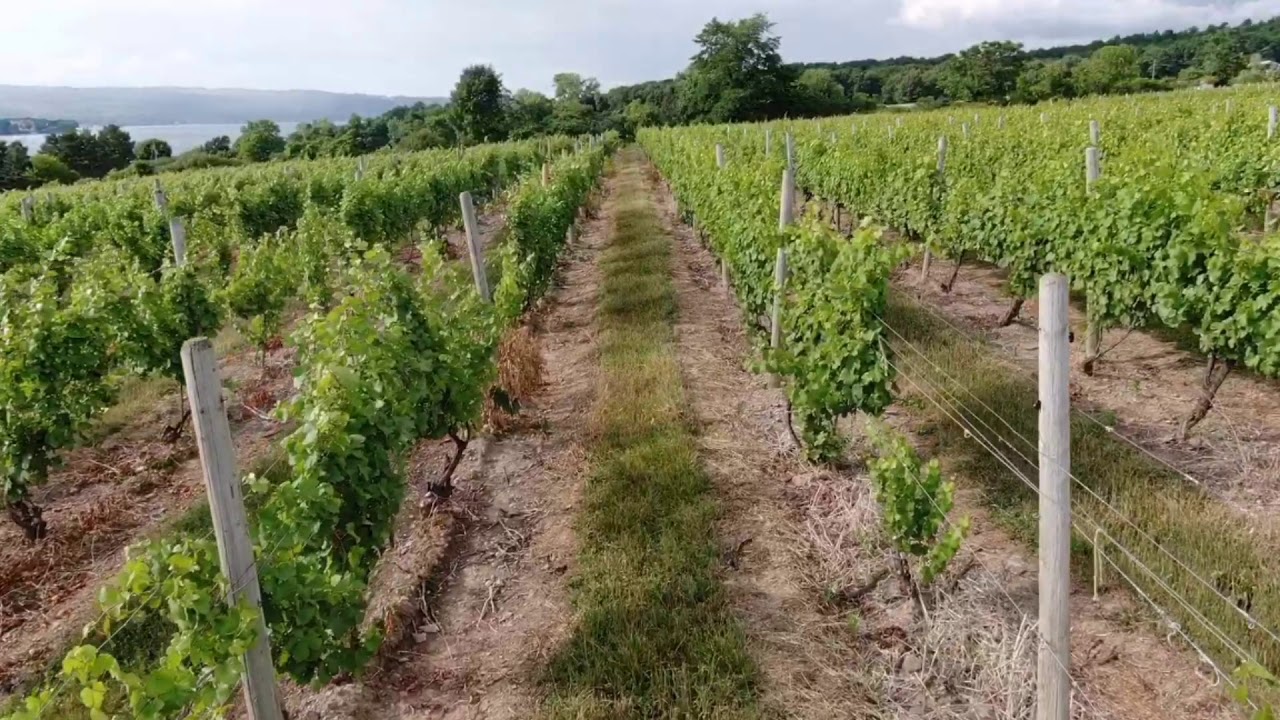 Located in the heart of the beautiful Finger Lakes Wine Country, overlooking the Northeast side of Keuka Lake in Penn Yan, you'll find Rooster Hill Vineyards. Visit us "On The Hill" where we celebrate nature's gift of grapes and offer "Un'esperienza di vino" (an Experience of Wine).
Taste through our Wines and find what YOU like !
Enjoy wonderful views, scenery and great company from our terrace, lawn or tasting room, and let yourself savor the timelessness of Keuka Lake's landscape created by the great glaciers . Vineyard-draped hills and meadows of bright flowers (or snow-coated grounds in the winter) surround you while you'll enjoy some very best Finger Lakes wines.
Join us for your "Un'esperienza di vino" (
An Experience in Wine
) inside our Tasting Room or outside on our patio, terrace, or lawn (weather permitting). Based on where you choose to taste, your experience will vary.
Pick a spot at the bar in our lovely tasting room and day of the year and enjoy 6 wines of your choosing. Mix and match any 6 of our fermented beverages - wines, ciders, or port - and be guided through the experience by one of our friendly, engaging, and knowledgable tasting experts.
Join us outside during the warmer months to enjoy a flight of 6 wines choosen from one of our predetermined arrangments. Sit back, sip, and relax as your unwind in the serene Finger Lakes. And don't forget to drink in the gorgeous view of Keuka Lake!
"Il Vino di Accogliendo"
After you are greeted and seated by our friendly staff, expect complimentary sips of our featured "welcoming wine".
Next, choose from one of our flight selections, carefully grouped for a diverse range of cohesive experiences for your palate.
Your server will bring a custom made flight board with a 1 oz pour of each wine in your chosen flight.
Pass the wine from your flight glass into your wine glass, swirl, sniff, and sip, following along with the accompanying flight card.
Regardless of how you choose to enjoy your "Un'esperienza di Vino", we invite all our guests to enjoy a glass of wine and soak in the beauty of our vineyard draped hills and perfect view of Keuka Lake. Light refreshments available.